Today is my second day back in work after possibly the best week off in the history of weeks off. I'm pretty sure that Einstein would have something to say about how much longer every hour feels now that I'm back behind my work desk.
I spent a good chunk of the week working my way through Jonathan Strange and Mr Norrell, 1006 pages of funny, elegantly written alternative British history. Bloomsbury, the publisher, put it best with their infographic: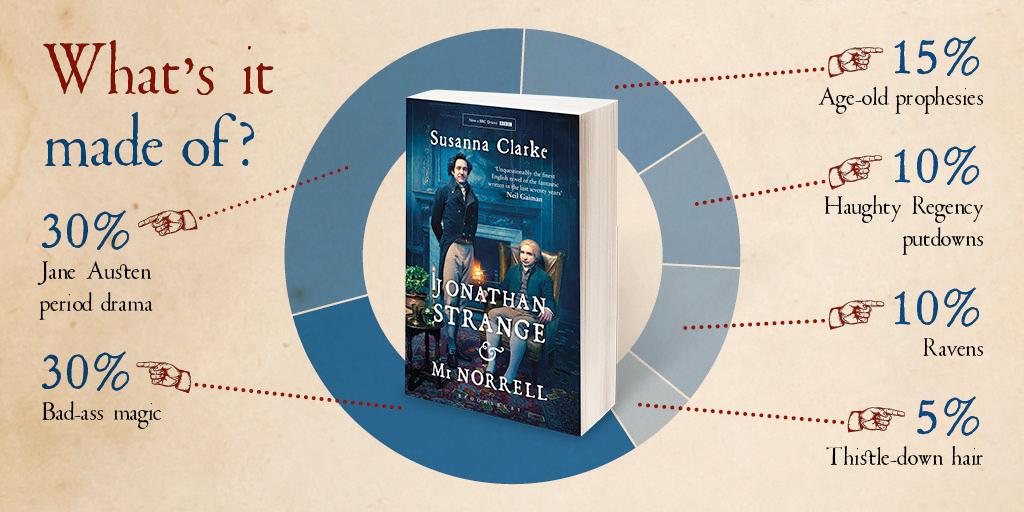 I'll bear this in mind when overcoming my despair that they kept posting spoilers on their Twitter feed after the BBC finale had aired…
It wasn't as much of a hard graft to get through this book as I thought it might be, though that may be largely down to the fact I was enjoying it on the long summer evenings and in air conditioned coffee shops.
On Thursday, I went on an offroad segway adventure in beautiful North Wales (I am biased here though, I'm from North Wales and am still very much in love with the place):
http://www.dragonraiders.co.uk/segway-x2-adventures/
I was surprised to learn that segways aren't operated by throttles, it's all foot operated on a gyroscope which is pretty nifty. It was a really fun experience but I did learn a couple of interesting-in-a-bad-way things:
1) If you have rubbish balance and nudge the a tree with the side of your wheel, you will be catapulted off the segway onto your ass
2) I am allergic to something in the crash helmets, my face turned into a blotchy hive-y mess a few hours later
There was going to be a picture of me for this, but the picture was absolutely awful as I was parked on a bit of an incline and was slowly and uncontrollably rotating while the guy was trying to take a photo. I'm not sure there's anything funnier than having your photo taken while you rotate at 0.00005 mph and can't stop…
So that was Thursday, Friday was spent sipping iced lemonade and finishing off my book while nursing the substantial bruise on my ass from the day before.
Saturday.Oh, Saturday. I spent 8 hours on a Beginner's Snowboarding course at this fine establishment in Manchester:
I should have learnt from Thursday that my balance is absolutely awful but no, I went ahead and spent a full 8 hours falling on my already bruised behind in the snow. To be fair, it was absolutely amazing – I'm pretty sure I'll be going to back to do an improvers course so I can go on the main slope on my own in the future but I think I've got some ways to go.
The downside to the full day course is that if you're a sedentary little office drone like myself, you will feel each and every tumble you take and every single time you got back up later on. Saturday afternoon was uncomfortable and Sunday was excrutiating… it's now Tuesday and my left knee is still staging a violent protest. I say that I'd like to try it again, but I'm sure as hell going to give it a little while so I convince myself that the aches and pains afterwards weren't so very bad after all.
So, achey Sunday was a day of mixed feelings. The Chester Romans had a home game against the Gateshead Senators (Gateshead being in Newcastle, if your geography is as shaky as mine). The last time we played them, they beat us at the BritBowl semi-finals so this was definitely a grudge match. Unfortunately, the heavens opened in an apocalyptic kind of way at kick off and they proceeded to school us up and down the pitch to the tune of 42-0 at full time.
On a more positive note, I had a funky new purple flask full of hot tea and the whole atmosphere (the torrential rain and the losing score) reminded me of my university days – the first full season for the Bangor Muddogs was didn't see us score a single point and being a winter season, I don't think we played a single game in the sun either! Those were the days….